Bhagavan Sri Ramana Maharshi Ashram Trust • Tadipatri
Cow shelter
The Ashram runs a shelter for cows. The occupants of the shelter are cows abandoned by their keepers for various reasons including old age, no milk giving capacity or illness.
The facility is at the Maddalapalle branch of the Ashram.
View of the cow shed.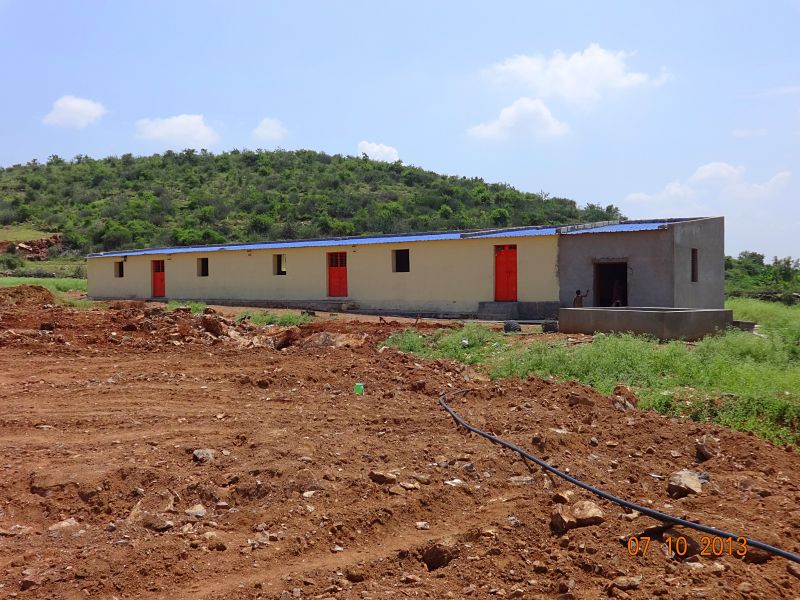 Dry grass for the cows.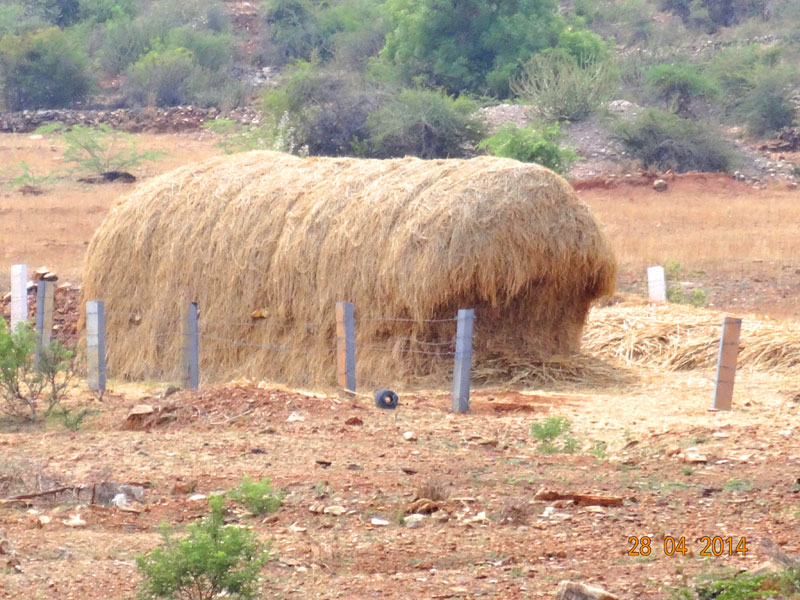 Cows returning from the hills.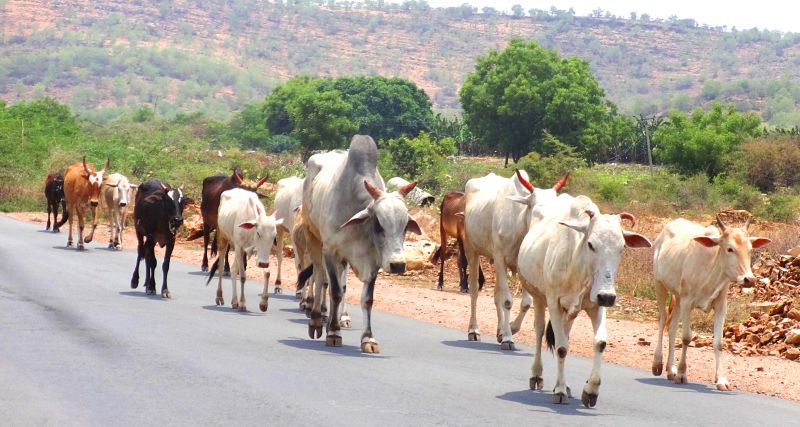 Full view of Girls school with cow shed.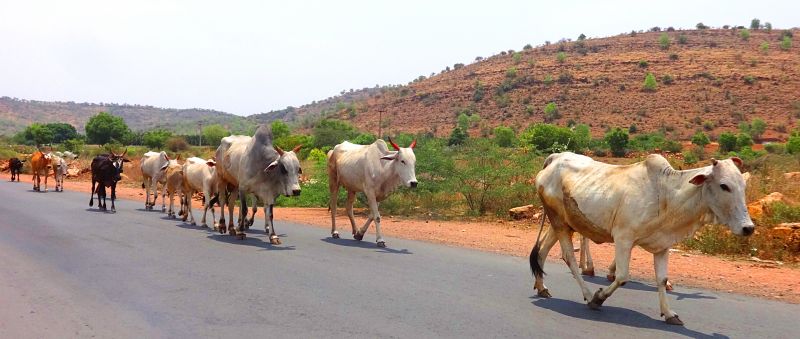 Cows going to graze.